Welcome to Our Family Treasures in the Attic
The purpose of this website is to share genealogy and family history information, that has been gathered over the last 30 years. Sharing what has been gathered is a great blessing in the lives of others. Some of our family names are Wood, Hansen, Tagg, Salway, Davis, Kimball, Owens, Wilson, Hutchings and Anderson.
Each one on the family pages at the left, you will find Histories, Pictures and Pedigrees.
The following are our families:
Cathie's family lines consist of Syrenus Wood, Ethel Olena Hansen, Robert Harold Tagg and Eva Ellen May Salway
Stephen Davis, lines are Billy E. Davis and the Kimball line
Robert Owens lines are Wesley Blaine Owens and Ruby Wilson
Barbara Hutchings lines are Brian La Mar Hutchings and Ellen Anderson
Each page will have information about the main person listed as well as any information that has been gathered on any ancestors. We hope you find some new information and that it helps in your research. We also would gladly accept any new information or documents to prove names, date, places, etc.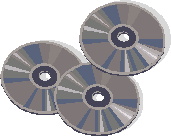 CD or DVD's of all the information on this site can be ordered for $4.00. Please use the email address at the end of this page.
To properly view these files you will need Adobe Reader. If you do not have the program, you can download it from this link. Make sure you read the requirements from this page and select the correct version. You may copy the information contained at this website, just please give proper credit and web address.
or http://www.adobe.com/products/acrobat/readstep2.html
All of the histories had to have the pictures taken out, due to the file size. If you want the original copy please contact me.
Email address bobsiglow@msn.com Due to the high volume of junk emails.
Please include in the subject line, the family name you are writing about, this way your email will not be deleted.